all profiles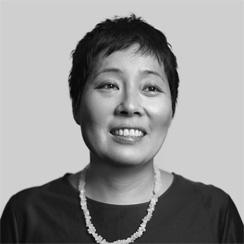 Galina Kan
Partner
More than 20 years of professional experience in international corporations such as McKinsey & Company, Coca-Cola, SAB Miller and private equity funds. MBA from Vanderbilt University (USA)
Education
MBA from Vanderbilt University (USA)
MS in Mechanics and Mathematics from Moscow State University
Private Equity funds. Galina was involved in all areas of PE processes (deals selection, due diligence, deal negotiations, deals funding, post M&A integration, companies' turnaround and operational management). She managed investment portfolio for international and Russian PE funds and successfully closed several M&A deals for mid and large cap companies in various sectors (medical services, banking, construction and development).
McKinsey & Company. Managed strategic and operational projects for a wide range of Russian and European clients in such industries as consumer goods, retail, telecommunications, banking, financial services, metals and mining, construction and building materials.
Prior to joining McKinsey, Galina worked in marketing for Coca Cola in Russia and in strategic planning for SAB Miller in USA.